30-Day Money-Back Guarantee
100% Satisfaction Guaranteed
🧹 Cleaning Just Got Easier 🧹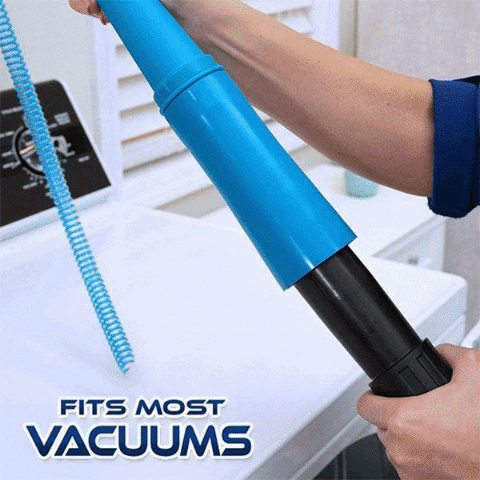 One of our customers shared her purchase with us:
"This product exceeded my expectations. It attached right onto my vacuum cleaner and I was able to get the lint and dirt right out. I was looking for a quick solution to clean those hard to reach places around my house, and this lint cleaner did exactly what it described. Thank you."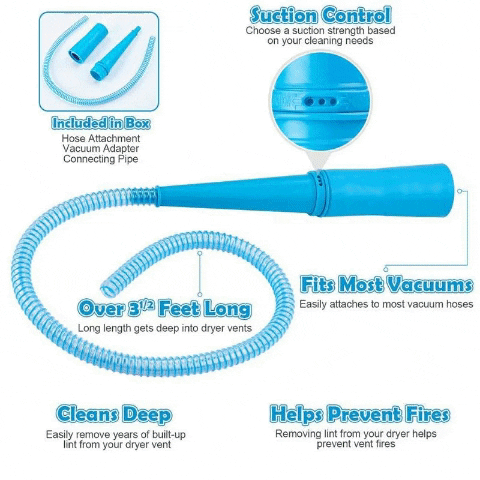 Why Get The Lint Cleaner?
Cleaning the lint trap and vent is not enough! The amazing Lint Cleaner helps protect the home by removing the old and nasty lint that is left in the dryer for years. The Lint Remover gets rid of years of lint build-up deep inside your dryer vent, so your appliances can run more efficiently and safely.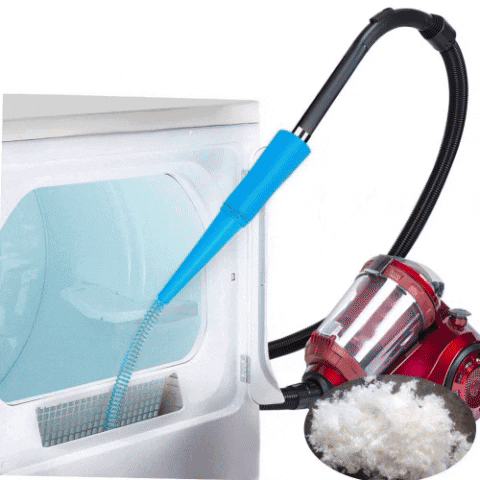 The Features: 
✔️ Removes lint build-up instantly inside your dryer vent
✔️ The attachment measures over 3.5 feet long to reach deep places, perfect for cleaning behind devices that you can't move.
✔️ Switches between 3 suction control settings to suit your cleaning needs. Perfect for light cleanup and even heavy-duty cleaning.
✔️ Clogged dryer vents make the dryer work harder. Use The Lint Cleaner and speed your dry times!
UPDATE: Our videos have gone viral on social media! Please act fast while supplies last!
Limited to first 500 customers*
*Please note - Due to high demand, we anticipate delivery of your awesome product within 12-25 days global (quicker to US, Canada, & Australia). In some cases, our carrier may take longer than the estimated delivery time to deliver our items to you. Additional delays may occur due to weather conditions, holidays etc. On orders of 2 or more items, faster shipping will be provided whenever possible!